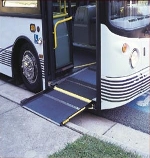 SlideOut™ PF5000 Low-Floor Bus Ramp
The Ricon SlideOut PF5000 power ramp delivers universal low-floor bus access for passengers with wheelchairs, walkers, shopping carts and strollers. The SlideOut PF5000 telescopic power ramp is available on demand and neatly stows away when not in use, leaving the vehicle entryway clear. The unique ramp enclosure assures maximum protection from outside elements. Stainless steel and aluminum construction provide exceptional strength and durability to meet the demands of today's mass transit systems.
Stainless steel enclosure
Powerful electric ball-screw drive system
Sizes fit most door widths: 32", 36", 39"
Solid state PWM electronic controller
Ramp movement stops with obstruction contact
Current-limiting circuitry protect drive system from damage
Rated 600 lbs. (273 kg) load capacity
One-year limited warranty, extended warranty available
For complete features and specifications, download the product brochure.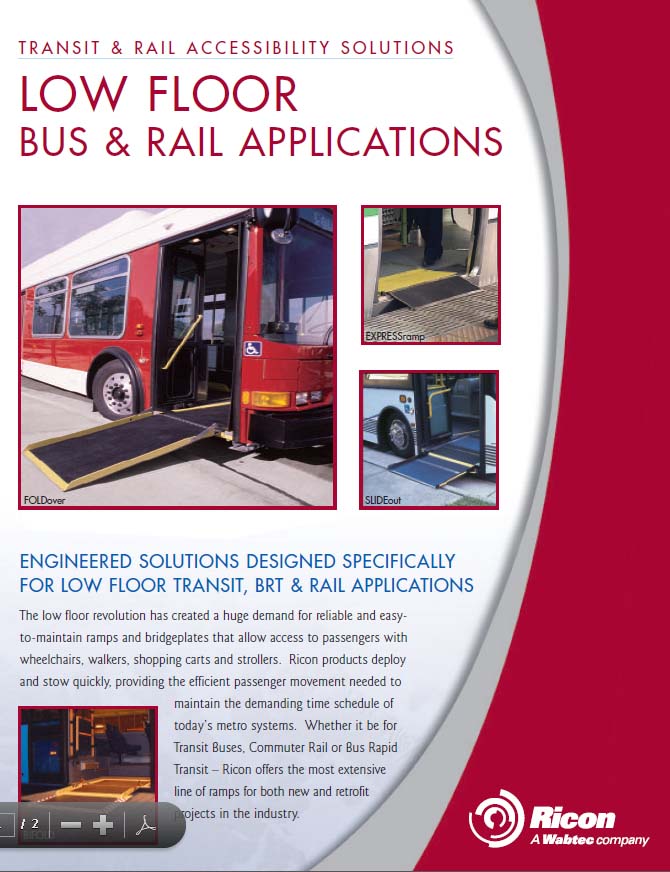 Download PDF brochure

For information, email ripinsales@wabtec.com